Join Malinche The Musical Community
  Malinche INTRUMENTAL SOUNDTRACK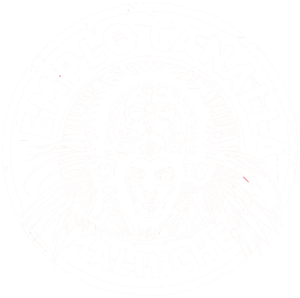 MALINCHE EL TEMPLO CANALLA
A Mexican-Spanish cuisine fusion
TACOS, MARGARITAS, GALLEONS AND MUCH MORE
It starts two hours before the show in Los Jardines de México and Malinche El Templo CanallaYou can't miss it!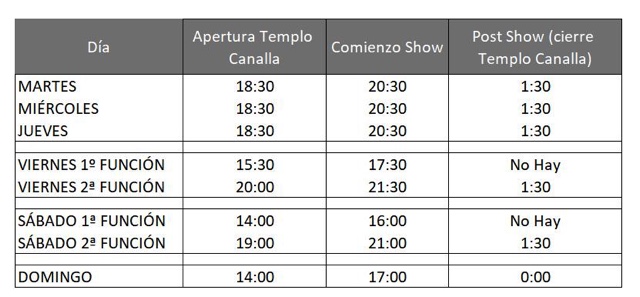 JARDINES DE MÉXICO
Some impressive air-conditioned gardens where a food truck serves food so that you can live the Malinche experience from the start, tacos and beer to celebrate miscegenation and life from the beginning of your adventure.
MALINCHE TEMPLO CANALLA
Experience the three moments of our Templo Canalla, eat and drink at a musical show like never before.
PRE SHOW
Enter our Templo Canalla, created for the enjoyment and heightening of your senses, discover our unique cuisine fusion, have dinner, celebrate, taste the best cocktails in Madrid and live the music and the magic in this premises before the musical starts.
25 MINUTES INTERVAL
No queues, no need to wait, preorder your intermission Flash and enjoy a quick dinner that we will serve at a table during the interval
KARAOKE POST SHOW Descubre el universo canalla que ha preparado Nacho Cano con canciones adaptadas, creadas en exclusiva y representadas por el elenco: baile, risas, el mejor street food y cócteles para disfrutar después del Show.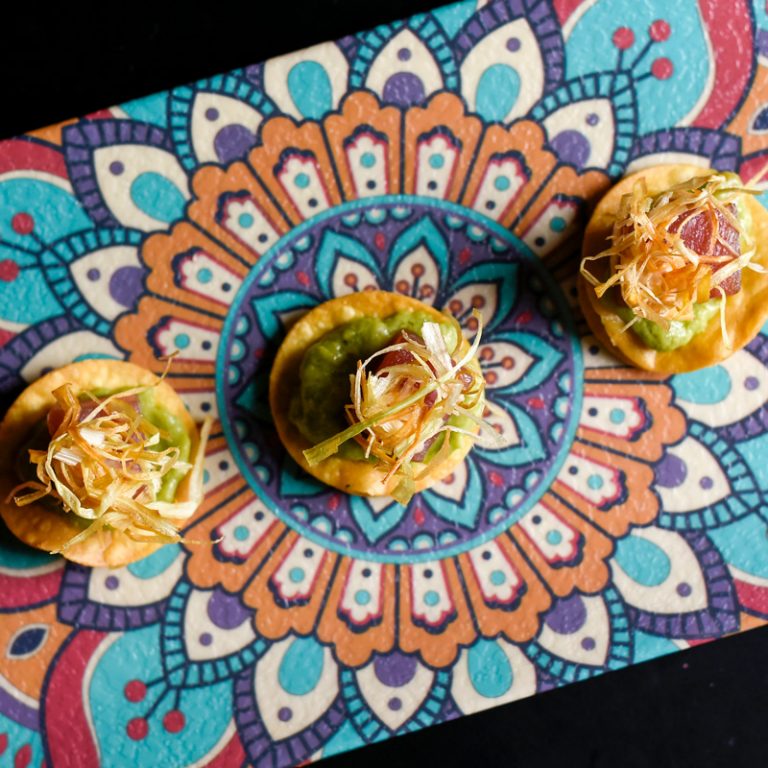 Guacamole tradicional con granada, Tajín y totopos
Nachos Cano con salsa cremosa de queso, Tajín, salsa de tomatillo verde y pico de gallo
Tostada de maíz con atún rojo, puerro crujiente y aguacate
Croquetas de cochinita pibil con cebolla encurtida
Croquetas de cheddar y jalapeños
Selección de quesos artesanos
Jamón de bellota con almendras fritas
Lágrimas de fuet trufado
Gilda fetén de anchoa y boquerón
Croquetas de jamón ibérico
Croquetas de chuletón
Ensaladilla con camarones fritos
Ceviche de pescado de mercado con boniato asado
Perro Padre: con brioche, salchicha ahumada, salsa de chipotles y cebolla encurtida
Burgermex: de ternera especiada y queso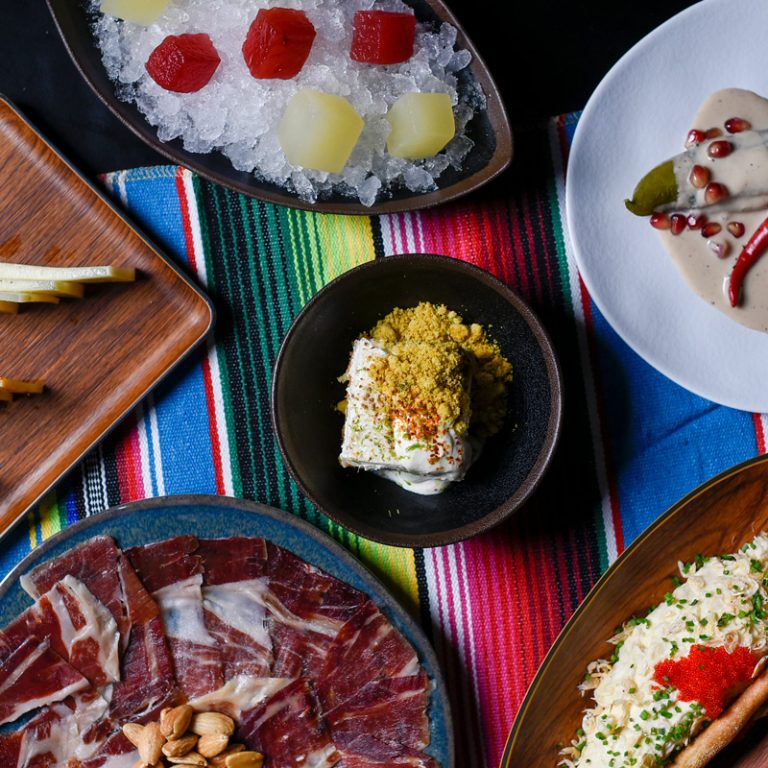 Tacos de carnitas, con cebolla y piña fresca
Tacos de cochinita pibil con crema agria y cebolla roja encurtida
Tacos veganos de calabaza asada, pico de gallo y no-pollo
Quesadillas de picadillo con queso Oaxaca y epazote
Quesadillas de huitlacoche y queso Oxaca y epazote
Sincronizadas de jamón y queso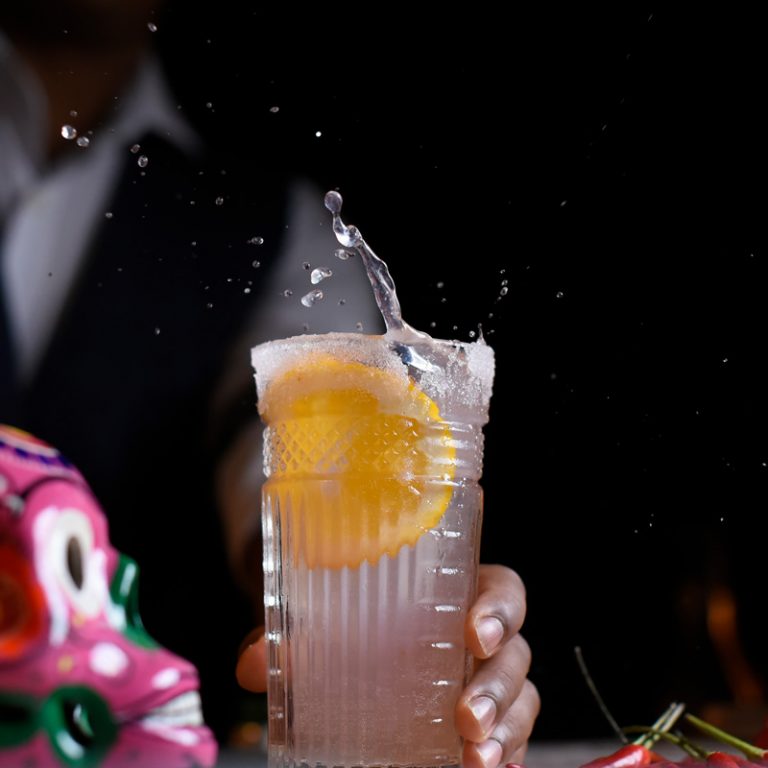 MOJITO CRIOLLO
White rum, lime, fresh mint, panela and a dash of angostura bitters
TOMMY'S MARGARITA
Tequila, lima juice, agave syrup and smoked chipotle
MICHELADA
Cerveza, tabasco, perrins sauce, salt, pepper y Clamato.
PALOMA
Tequila, lime juice and grapefruit soda.
MEZCALITA
Mezcal, cucumber water, spicy chili tajine, triple seco and black salt.
BRAMBLE
Gin, lemon juice, sugar syrup and blackberry liquor.
KENTUCKY MINT JULEP
Bourbon, fresh mint and corn syrup
THE ULTIMATE MULE
Vodka, lime juice, vainilla syrup, Rhubarb bitters and ginger beer.
FROZEN MARGARITA:
Tequila, lime juice, sugar syrup and triple seco
CHARRO NEGRO
Tequila, lime, Coca-Cola and black salt.
Roasted cob with tajine, lime and corn flour
Café de olla (sweet aromated mud pot coffee)
Café de olla con piquete (sweet aromated mud pot coffee with a dash of liquor)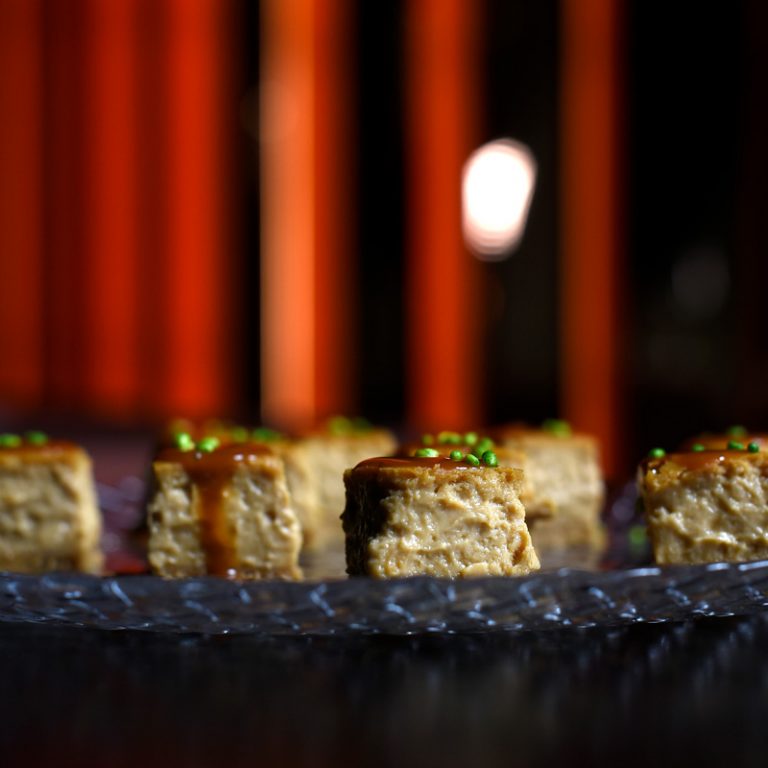 Café de olla
Café de olla con piquete
Tarta de queso y cajeta
Tres leches con sopa de chocolate blanco, tajón y lima